VOLUNTEERING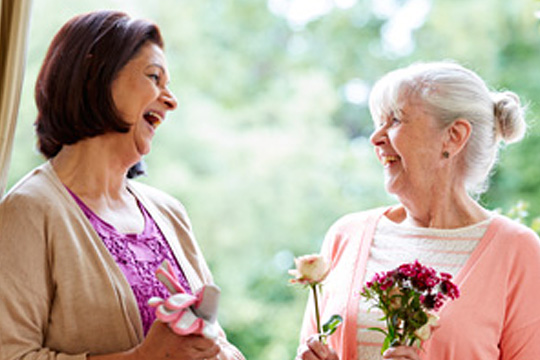 Abbeyfield offers a wide range of volunteering opportunities available across the movement from Chairman of the Executive Committee to befrienders for our residents. If you have the time to volunteer we are likely to have something available to suit your particular skills. Sometimes particular vacancies are advertised on the Volunteer Scotland website but most of our houses are more than happy to welcome extra volunteers.
Most of our Abbeyfield Sheltered Houses are run by an Executive team of volunteers from all walks of life, who bring with them many skills to enable them to run our societies to the high standards we are so proud of. This committee/board of trustees meets usually once a month to discuss all matters regarding the operation of the house. This can include repairs & maintenance, voids, financial considerations, staffing matters, legal matters and Health and safety . The committee/board usually comprises key posts of a chairman, vice chairman, secretary, treasurer and also several other serving committee members who may or may not have a particular role but have the skills to enhance the expertise available.
Most of our sheltered houses have either house committees or befrienders who look after our residents and help them out if need be. This can be something as simple as providing a wee bit company and a chat to arranging outings with residents or entertainment for them.
Some houses may have a volunteer gardener who looks after the gardens and grows vegetables or keeps the borders looking tip top.
Our Care and Nursing Homes operate in a different way with the Executive Committees having generally a more strategic role in overseeing the work of their Societies. Their metings tend to be less frequent than for the sheltered houses. New Committee members are always welcome to add expertise from whatever background they may have. General volunteers are also very much appreciated to enhance what we do in the day to day work involved in caring for our residents.
Volunteers posts are subject to disclosure checks as you will be working with vulnerable individuals and the safety of our residents is paramount.
If you would like further information on the various types of volunteering opportunities we can offer either contact your nearest society direct or through the contact us button at the top of this page.